YOUR ADVENTURE STARTS HERE
Send these five scripts today to start filling your pipeline with dream opportunities
Grab the exact same sales scripts that keep elite account executives, with more than enough qualified pipeline to outperform the competition. 
If they worked for me, they can work for you!
YES, I WANT 5X PIPELINE
THE SALES PREPARATION EXPERT
DISCOVER THE HIDDEN HABITS TO
PROSPECT BETTER. SELL MORE. PROMOTE FASTER.
Join other committed sales professionals (AEs & SDRs) & subscribe to The Hidden Habits. Every Friday, don't miss game-changing tips to prospect better, sell more, and promote faster.
HI. I'M PAUL M. CAFFREY
I coach sales professionals (AEs & SDRs), leaders, and co-founders on the topics of prospecting, selling, career progression and sales processes.
My coaching centers on professional preparation frameworks that flex to your prospecting & selling environment to make the most of the opportunity you have.
I write books, develop programs, and speak at conferences.
On top of my elite preparation framework, I've 15+ years' experience prospecting and selling Saas combined with a scientific background.
tl;dr
I Coach. I Write. I Build. I Speak.
My purpose is to empower every sales professional to reach their peak potential, transforming them into exceptional contributors to the sales industry. I aim to democratize the essence of effective sales preparation, enabling everyone to perform at a high level in sales. My vision is for each salesperson to have the proficiency to prospect at an elite standard, maintain a robust pipeline, and provide exceptional value to their prospects and customers. I strive to equip them with the tools needed to consistently exceed quotas, thus creating opportunities for life-changing earnings.
I desire to expedite the professional progression of sales individuals, shortening the path to promotions. Whether their ambition lies in becoming enterprise sales representatives, sales leaders, or even founders, I aspire to endow them with the skills of high-performance selling and the ability to surpass their career goals through effective planning and execution.
Preparation is the cornerstone of sales success, a fact too often overlooked or misunderstood. My book, "The Work Before the Work," encapsulates a framework honed over years to aid sales professionals in maximizing the time they have for better prospecting, selling, and accelerated promotions. This framework not only empowers individual sales professionals but also serves as a guide for sales leaders to boost team performance, for founders to make their initial sales and establish early sales processes.
Additionally, it benefits leaders in industries such as real estate, IT services, and other traditional businesses, where preparation for sales is often neglected. By adopting this approach, these professionals can consistently outperform the competition, affirming that excellence in sales comes from diligent preparation.
FIND OUT MORE ABOUT "THE WORK BEFORE THE WORK" HERE
The Work Before the Work
The Hidden Habits Elite Sales Professionals Use to Outperform the Competition
Get the Book Now
THE WORK
BEFORE THE WORK
The Hidden Habits
Elite Sales Professionals Use to
Outperform the Competition
Framework for elite sales performance thoughtfully co-authored by Paul M. Caffrey & Phil M. Jones over 3 years.
Co-author & bestseller Phil M. Jones previous books sold over 1 million copies & author of the most listened book on Audible.
Translations coming soon starting with Greek.
ORDER NOW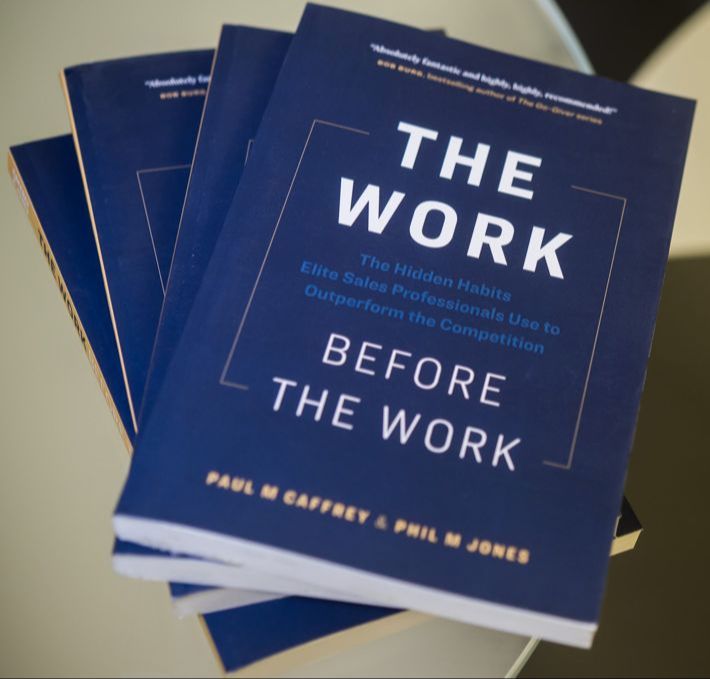 SALES LEADERS PRAISE FOR
"THE WORK BEFORE THE WORK"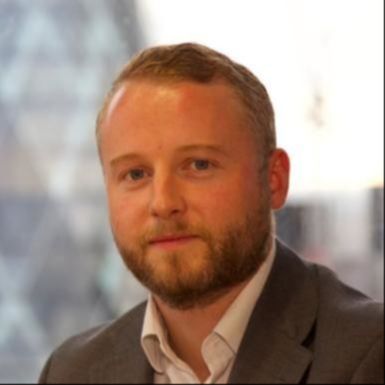 JONATHAN HILL
Regional Vice President
Salesforce
"This book outlines a framework to ensure that you leave no stone unturned and deliver the results that make this job so rewarding."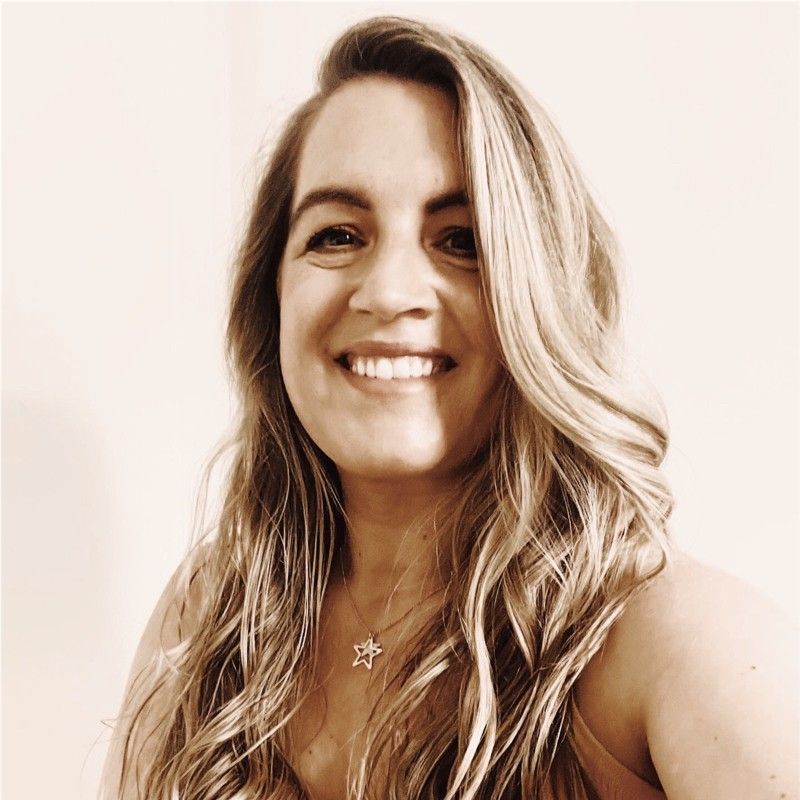 NATASHA DARCY SOUZA
Sales Leadership Development
Google
"This holistic, definitive, and practical book is a powerful 'how-to prepare' guide for any sales professional and leader."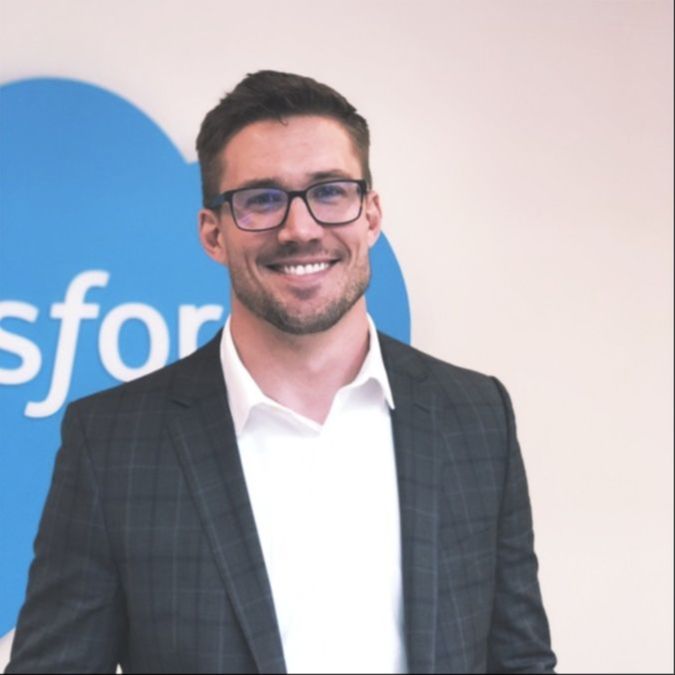 JOE FORGY
Manager, Business Dev Reps
Salesforce
"If you're working in sales or business development at a tech like Salesforce, Google, Oracle, or Microsoft its a must-read!"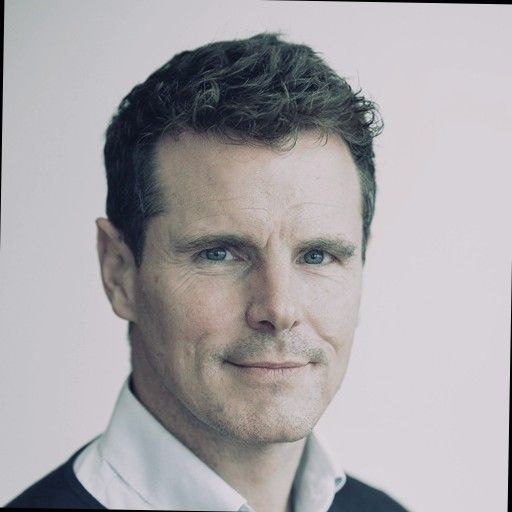 CONOR O'MALLEY
Area Vice President
Slack
"...for sales professionals to be able to offer indispensable insight and innovation in sales conversations again and again."
The Hidden Habits
Elite Sales Professionals Use to
Outperform the Competition
Get ready to revolutionize your sales performance with our meticulously crafted book, masterfully co-written by Paul M. Caffrey and Phil M. Jones. This isn't just a guide; it's a result of three years of thoughtful collaboration between two maestros of the industry.
Phil M. Jones isn't new to this arena. With his name already emblazoned on bestselling titles that have sold over a million copies, he brings his rich experience and unique perspective to the table. He also holds the impressive feat of authoring the most listened-to book on Audible.
Soon, we'll be taking this wealth of wisdom global. Get ready, because the first of our upcoming translations is in Greek. Brace yourselves, the next chapter in elite sales performance is about to begin!
LISTEN ON AUDIBLE
SALES EXPERTS PRAISE FOR
"THE WORK BEFORE THE WORK"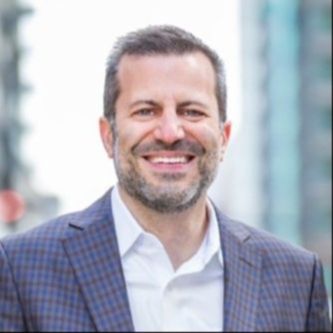 TODD CAPONI
Best Selling Author
The Transparency Sale
"What I appreciate is that the focus is on the discipline of customer and prospect outcomes, not on the seller's own activities"
JOHN BARROWS
CEO
JB Sales Training
"Instead of quick tips or shortcuts, Paul & Phil provide a solid framework that will drive results for anyone willing to put in the effort."
MARCUS A. CHAN
Founder
Venli Consulting Group
"The Work Before the Work breaks down exactly what it takes to consistently perform at the top 1 percent level every single year."
IAN ALTMAN
Best Selling Author
Same Side Selling
"...the steps you can follow to get on the same side as your clients and potential clients while achieving remarkable results."
Testimonial for Paul's Keynote
Meridith Elliott Powell, CSP, CPAE
Business Motivational Speaker, Award-Winning Author, Business Strategist
Connect with me on LinkedIn
Don't miss out on daily sales preparation tips
p.s. got a specific sales question you need help with? Include the question in your connection request or DM me.
Paul M. Caffrey's LinkedIn Profile