The Work Before the Work
The Hidden Habits Elite Sales Professionals Use to Outperform the Competition
Get the Book Now
ORDER YOUR COPY
Click the logo of your favourite bookseller to order now.
PRAISE AND ENDORSEMENTS FROM SALES LEADERS AT TOP-TIER SALES ORGANIZATIONS SUCH AS...
BEST SELLING AUTHORS PRAISE FOR "THE WORK BEFORE THE WORK"
BOB BURG
Best Selling Author
The Go-Giver Series
"If you're a sales manager or leader, be sure that every member of your sales team owns, reads, and uses this book. It's that important, and it's that good!"
MEREDITH POWELL
Best Selling Author
Thrive
"One of the most relevant books on sales today, The Work before the Work is a compelling read that will have you turning pages and taking notes."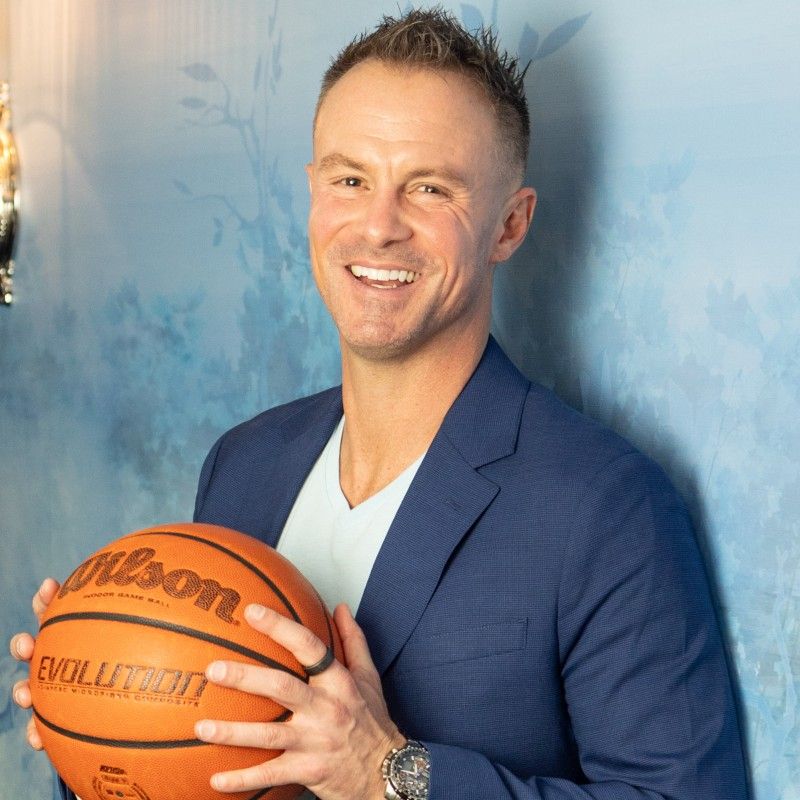 ALAN STEIN JR
Best Selling Author
RAISE YOUR GAME
"Paul and Phil have done a masterful job creating the ultimate blueprint for sales professionals. It is a must-read for any sales professional or business leader!"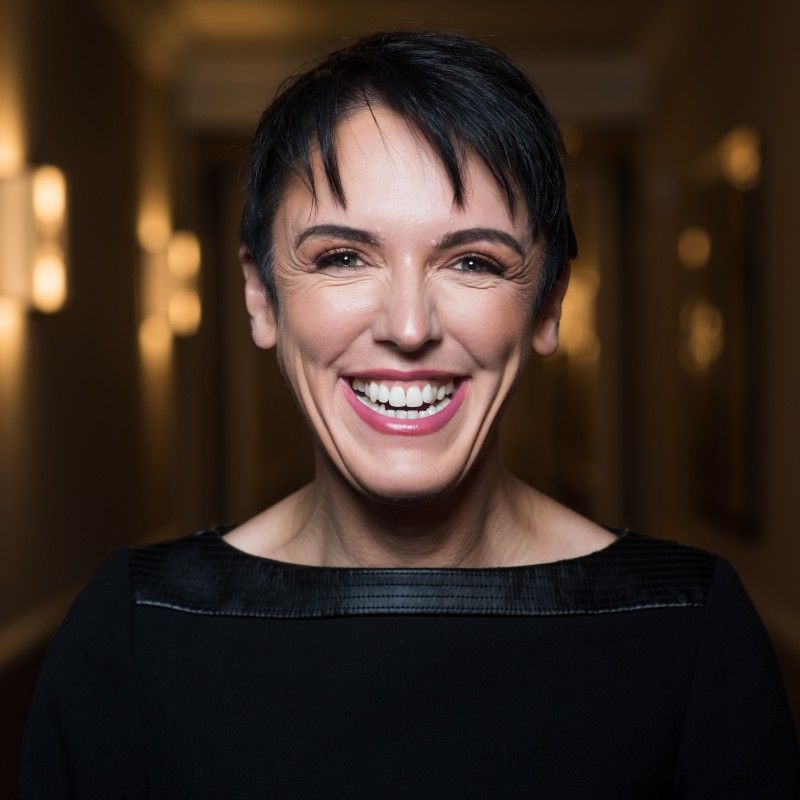 SYLVIE DI GIUSTO
Best Selling Author
Fair Advantage
"This book comes with all the necessary insights and valuable guidance, plus a proven framework that makes it all easy to follow and impossible to fail"
THE WORK
BEFORE THE WORK
The Hidden Habits
Elite Sales Professionals Use to
Outperform the Competition
Framework for elite sales performance thoughtfully co-authored by Paul M. Caffrey & Phil M. Jones over 3 years.
Co-author & bestseller Phil M. Jones previous books sold over 1 million copies & author of the most listened book on Audible.
Translations coming soon starting with Greek.
ORDER NOW
WHO IS THE WORK BEFORE THE WORK FOR?
ACCOUNT EXECUTIVES
Ambitious sales professionals looking to prospect better in limited time, win more than their fair share for deals and those looking to rise through the ranks faster than their peers.
SALES DEVELOPMENT REPS (SDRs/BDRs/XDRs)
For those looking to maximise their prospecting activities and exceed their targets month after month while also putting themselves in prime position to promote to AE faster.
SALES LEADERS
A framework to prepare for prospecting & selling that is easy to share with your teams. Leaders can expect increased activity, higher motivation and most importantly... better results.
GROWTH LEADERS
Leading a large sales org with YoY growth targets. CROs, GVP of Sales and Sales Enablement use this framework to 1. drive the right activities & 2. execute them at the highest level.
FOUNDERS
From getting your first sale, to your first sales hire, to building your initial sales processes through to building your first sales teams. Founders use this framework as a guide.
DIRECTORS
Those leading smaller teams of sales professionals in traditional businesses like real estate or IT services use this book to direct their sales teams to find more customers and close more deals.
WHO ISN'T IT FOR?
This isn't suited for individuals who disregard the importance of their customers or the building of relationships with them. It's also not intended for those seeking a quick and easy path to victory.
This approach can indeed pave the way to success, but you must be ready to invest the necessary effort. The hint lies prominently in the title itself.
The Work Before The Work is intentionally an extensive framework that breaks down countless minute steps to deliver elite sales performance.
These are the measures that professionals implement way before others have even reached the starting point.
This framework is flexible depending on how little time you have to prepare, but it does rely on preparation.
The bad news is yes...this is more work so if you don't want to do more work then avoid this. The good news is it means you will execute at the highest level and win more than your fair share of deals. Why? Because sales preparation is so often overlooked and ignored.
WHY I WROTE
THE WORK
BEFORE THE WORK
My purpose is to empower every sales professional to reach their peak potential, transforming them into exceptional contributors to the sales industry. I aim to democratize the essence of effective sales preparation, enabling everyone to perform at a high level in sales. My vision is for each salesperson to have the proficiency to prospect at an elite standard, maintain a robust pipeline, and provide exceptional value to their prospects and customers. I strive to equip them with the tools needed to consistently exceed quotas, thus creating opportunities for life-changing earnings.
I desire to expedite the professional progression of sales individuals, shortening the path to promotions. Whether their ambition lies in becoming enterprise sales representatives, sales leaders, or even founders, I aspire to endow them with the skills of high-performance selling and the ability to surpass their career goals through effective planning and execution.
Preparation is the cornerstone of sales success, a fact too often overlooked or misunderstood. My book, "The Work Before the Work," encapsulates a framework honed over years to aid sales professionals in maximizing the time they have for better prospecting, selling, and accelerated promotions. This framework not only empowers individual sales professionals but also serves as a guide for sales leaders to boost team performance, for founders to make their initial sales and establish early sales processes.
Additionally, it benefits leaders in industries such as real estate, IT services, and other traditional businesses, where preparation for sales is often neglected. By adopting this approach, these professionals can consistently outperform the competition, affirming that excellence in sales comes from diligent preparation.
GET MY COPY NOW
THE STORY BEHIND PAUL M. CAFFREY & PHIL M. JONES JOINING FORCES...
HOW DID THIS BOOK HAPPEN?
"The Work Before the Work" finds its roots in a serendipitous encounter between co-authors Paul and Phil. The genesis of their collaboration was sparked at one of Phil's captivating keynotes in London, which Paul attended. Their subsequent conversation unveiled a shared ideology and a mutual curiosity that soon led them to join forces on various projects.
Their shared journey brought a revelation to the forefront - the decisive role of meticulous preparation in their ventures. They discovered that investing effort in the work before the actual work significantly amplified the success of their outcomes. This realization wasn't just a casual observation; it was an epiphany that redefined their approach to work and success.
They noticed this strategy of diligent pre-work as a common trait among the crème de la crème of sales professionals. Those who consistently rose above the pack and achieved remarkable success often credited their victories to this often overlooked, yet paramount practice of thorough preparation.
Believing that this wisdom had the potential to revolutionize many lives, Paul and Phil were inspired to encapsulate their insights in a format that was accessible and beneficial to a wider audience. Thus, the concept of "The Work Before the Work" was born. The book they've written is more than a collection of insights - it's a blueprint for achieving consistent success in selling, and beyond.
The creation of "The Work Before the Work" spanned over three years, a period during which Paul and Phil ensured that every aspect of the book was perfect, mirroring the philosophy the book itself espouses. Their meticulous attention to detail and commitment to quality ensured that the book lived up to the very principles it extols.
After all, how could they pen a masterpiece on the art of meticulous planning and execution without embodying it in their own work? It's this dedication that has shaped "The Work Before the Work" into an indispensable guide to mastering the art of preparation for success.
WHY LISTEN TO PAUL M. CAFFREY & PHIL M. JONES?
Phil M. Jones is no stranger to the art of empowering salespeople. With a thriving career as a speaker and a multitude of bestselling books under his belt, he is an established authority in the sales domain. For Phil, a book like "The Work Before the Work" feels like a natural progression in his mission to aid sales professionals.
On the other hand, co-author Paul brings to the table a wealth of practical experience from his 15-year career in technology sales. He's not just theorized about sales, but has lived it, working in the trenches, consistently delivering results.
Through his years of experience as an elite sales pro, Paul has had the privilege of working with some of the best in the industry. This exposure spurred him to delve deeper into understanding the factors that separate the extraordinary from the ordinary in sales. His analysis consistently pointed to one critical element - preparation.
He observed that even the most accomplished sales professionals could face challenging situations and awkward conversations. However, the differentiating factor was their readiness to handle these situations. They were invariably well-prepared, demonstrating that success was not accidental but the result of deliberate planning and execution. It is this powerful insight that forms the core of "The Work Before the Work".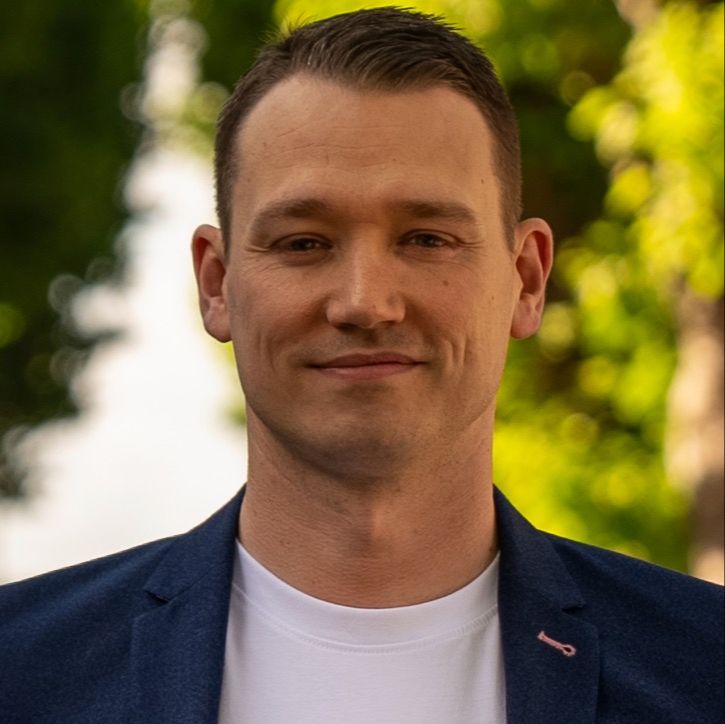 PAUL M. CAFFREY
THE SALES PREPARATION EXPERT
A master of sales preparation. Highly educated in the fields of science and business, Paul has spent the past fifteen years mastering his chosen craft—sales. An elite sales professional, Paul is trusted by some of the world's biggest brands and most innovative scale-up tech companies.
PHIL M. JONES
MASTER OF INFLUENCE AND PERSUASION
A master of influence and persuasion. He is the author of the bestselling Exactly book series, with over a million copies sold; the producer of the "most listened to" nonfiction audiobook of all time (Exactly What to Say); and a trusted advisor for some of the world's biggest brands.
WHY DOES "THE WORK BEFORE THE WORK" MATTER SO MUCH?
"The Work Before the Work" emerges as a vital resource in an increasingly competitive sales landscape, where a guide of this magnitude is highly sought after.
In a marketplace teeming with viable solutions, standing out is no longer a choice but a necessity for sales professionals. The decisive moment isn't just about showing up and closing the deal, but about the comprehensive understanding and work that precedes this moment. When you thoroughly prepare, you gain a clear insight into your client's needs.
With this in-depth understanding, you increase your likability and trust quotient, laying a robust foundation for successful client relationships.
"The Work Before the Work" unveils the subtle yet powerful practices that differentiate elite sales professionals. These hidden habits, deployed by top performers, offer a competitive edge, enabling them to consistently outshine their peers. This book is your passport to adopting these transformative habits and elevating your performance to the elite level.
THE HIDDEN HABITS
Top-performing sales professionals, whether they are aware of it or not, harbor a set of common habits that set them apart.
These practices become evident in their daily interactions, whether they are engaged in a meeting or orchestrating a crucial pitch.
The intriguing part, however, is that they themselves might not be fully aware of what exactly they're doing differently.
Pose a question about their successful strategy, and you're likely to be met with a nonchalant shrug and an answer along the lines of, "I just sell." And indeed, that's primarily what they're doing.
These exceptional skills and habits have been cultivated organically over time. They are often so deeply ingrained that their bearers might not fully appreciate the nuances that give them a competitive edge. It's as if these habits instinctively come to the fore when they switch to sales mode.
This unconscious performance is what Phil and Paul have deftly deconstructed in "The Work Before the Work". Their insightful exploration provides a lens into these unseen practices that play such a critical role in shaping successful sales outcomes.
SELLING DOESN'T HAVE TO BE SLEAZY
Often, when envisioning successful salespeople, our minds are inundated with images of aggressive, relentless individuals, akin to characters seen in films like The Wolf of Wall Street.
However, such stereotypes seldom translate to real-world success and do not truly represent the traits of successful sales professionals. "The Work Before the Work" isn't about molding 'sales monsters'; it promotes selling rooted in integrity and respect.
Drawing from his rich experience, Paul has observed that top sales performers consistently place their customers' needs at the forefront.
They are dedicated to delivering exceptional value and support. Their focus extends beyond immediate wins, emphasizing a long-term perspective. They are driven by the desire to establish genuine relationships rooted in trust and integrity.
They aren't chasing the spotlight or waiting for the next applause – they don't yearn for validation.
Their mission is simple: to resolve their clients' issues with a suitable solution they are confident in providing.
For those seeking to excel in sales while preserving their integrity, "The Work Before the Work" serves as an invaluable guide.
NO ONE WANTS WHAT YOU'RE SELLING...THEY WANT OUTCOMES
You might have the best product on the market, but the harsh reality is that every salesperson believes their product is the superior choice.
Your distinctive edge comes not merely from what you're selling, but how effectively you communicate its key features and benefits AND MOST IMPORTANTLY connect them to their desired outcomes.
When you demonstrate a deep understanding of their 'best possible outcomes' behind their 'surface level wants', your chances of drawing customers to your cause significantly increase.
Regardless of the sales process that you or your organization employ, "The Work Before the Work" is a resource designed to enhance your proficiency and effectiveness in it.
HOW DO YOU USE THIS BOOK?
This book is designed as a strategic tool, a framework to help you optimize your opportunities and potential.
Opportunities often arise unexpectedly, and equipping yourself with the ability to prepare for any situation will enable you to respond effectively as circumstances demand.
"The Work Before the Work" can be utilized across various aspects of sales - prospecting, acquiring new customers, conducting sales meetings, or even strategizing for the year ahead. The insights you glean from it will ready you to seize potential opportunities that come your way.
This is more than a book - it's a mental workout for elite performers. It provokes the right questions to ensure you are thoroughly prepared.
By following its guidance, you'll find yourself equipped to tackle any situation. It's the kind of resource you'll find yourself reaching for time and again, particularly when you're about to engage in a conversation of consequence.
THE IMPACT OF

"THE WORK BEFORE THE WORK" FOR YOU

By embracing more effective habits as outlined in the book, you'll consistently align your efforts with the high-performance standards required to ascend to the ranks of an elite sales professional.

Establishing a robust foundation through the principles and practices proposed in the book will not only simplify your sales journey, but it will also yield more rewarding results.
WHY I RECORDED AN AUDIO VERSION OF
THE WORK
BEFORE THE WORK
THE INSPIRATION BEHIND THE AUDIOBOOK
As an avid consumer of audiobooks, I often find myself listening to books first and then delving into the physical copies of the ones that truly resonate with me. Recognizing that many sales professionals lead busy lives, frequently travel, and strive to maintain their fitness, it was clear that an audiobook version of "The Work Before the Work" would be a beneficial addition.
Spending five days at Camden Recording Studio in Dublin, partnered with Lantern Audio, I was able to bring this vision to life. The book's primary aim is to provide a thinking framework, which translates seamlessly into an auditory format. The audiobook version allows busy professionals to absorb the book's valuable insights in a convenient and flexible manner - while traveling, working out, or during any spare moments in their day.
LISTEN ON AUDIBLE
SALES LEADERS PRAISE FOR "THE WORK BEFORE THE WORK"
JONATHAN HILL
Regional Vice President
Salesforce
"This book outlines a framework to ensure that you leave no stone unturned and deliver the results that make this job so rewarding."
NATASHA DARCY SOUZA
Sales Leadership Development
Google
"This holistic, definitive, and practical book is a powerful 'how-to prepare' guide for any sales professional and leader."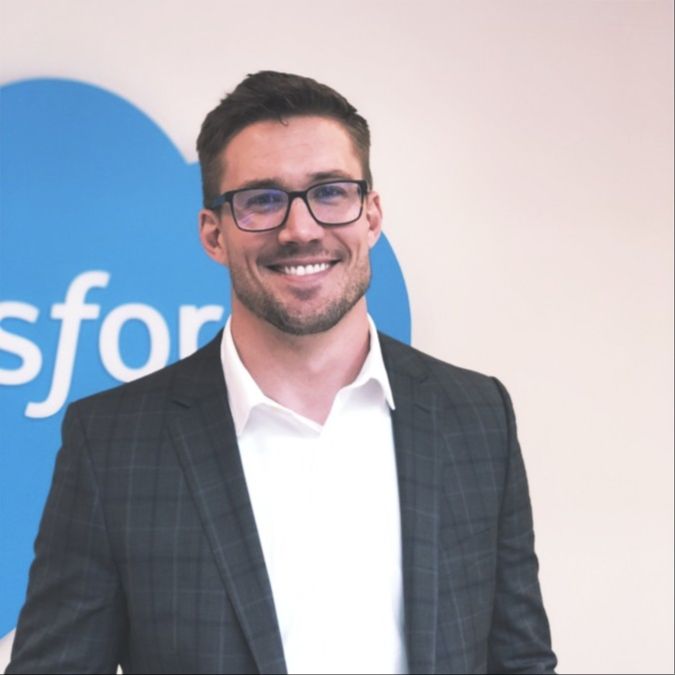 JOE FORGY
Manager, Business Dev Reps
Salesforce
"If you're working in sales or business development at a tech like Salesforce, Google, Oracle, or Microsoft its a must-read!"
CONOR O'MALLEY
Area Vice President
Slack
"...for sales professionals to be able to offer indispensable insight and innovation in sales conversations again and again."
SALES EXPERTS PRAISE FOR "THE WORK BEFORE THE WORK"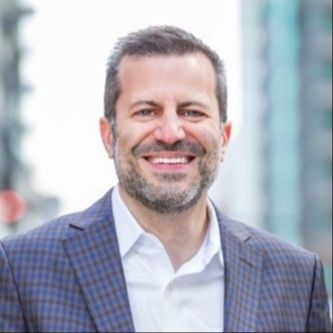 TODD CAPONI
Best Selling Author
The Transparency Sale
"What I appreciate is that the focus is on the discipline of customer and prospect outcomes, not on the seller's own activities"
JOHN BARROWS
CEO
JB Sales Training
"Instead of quick tips or shortcuts, Paul & Phil provide a solid framework that will drive results for anyone willing to put in the effort."
MARCUS A. CHAN
Founder
Venli Consulting Group
"The Work Before the Work breaks down exactly what it takes to consistently perform at the top 1 percent level every single year."
IAN ALTMAN
Best Selling Author
Same Side Selling
"...the steps you can follow to get on the same side as your clients and potential clients while achieving remarkable results."
Connect with me on LinkedIn
Don't miss out on daily sales preparation tips
p.s. got a specific sales question you need help with? Include the question in your connection request or DM me.
Paul M. Caffrey's LinkedIn Profile